I moved house just over a week ago and as I'm sure you'll know from your own experience, it was a stressful and exhausting experience. We've been renting a place for the last year: a converted Victorian farm building in the middle of a huge country estate of pasture, woodland and arable fields, with added game shooting through the autumn and winter. It was in many respects the best possible place to be for a short time (aside from the game shooting - there's no fun in seeing birds being taken down for "pleasure"), but it wasn't home.
Now, we've moved further into the countryside, to a small village in deepest East Yorkshire. We can sit in the evening and watch a barn owl hunting in the meadow behind our house; we rarely hear the sound of a car; people in the village say hello. That kind of place. So, after over three years of instability there's a chance to put down some roots once again and relax.
Given the work required to move, I've had very little opportunity to take photographs for some weeks now, but my mind is turning back towards what I might do, and the places I may visit. I took a wander with my camera to the village church the other evening, and then on into a meadow over the beck. Just a few quick snaps as the sun set, but as ever I became absorbed immediately in looking for compositions, thinking about what I might do next time at the same place, and what different weather conditions might do to the same place. Just an hour or so wandering around, but very therapeutic.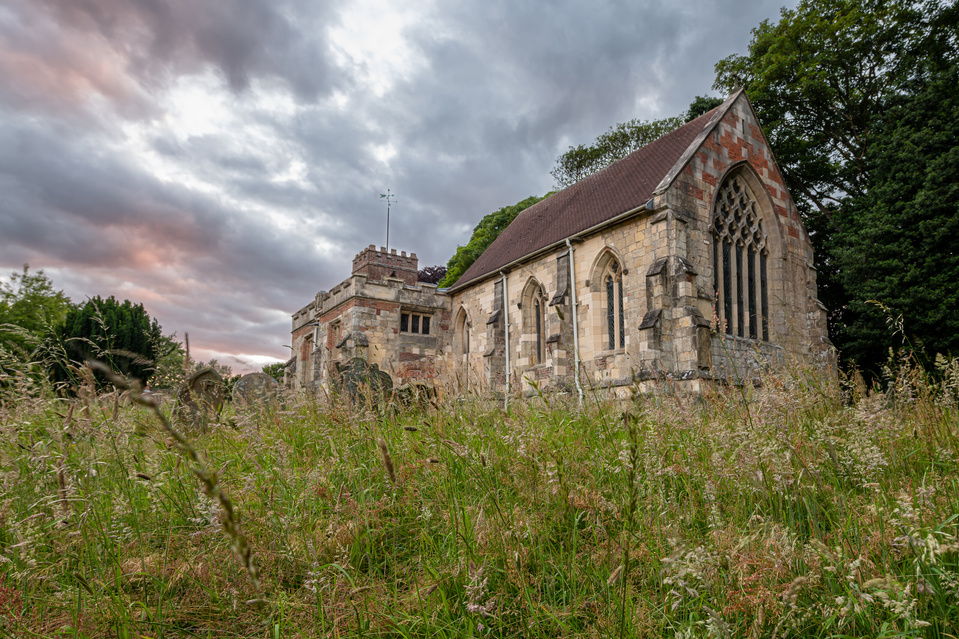 I suspect given our location now that I'll take more bucolic, pastoral images because they'll be almost I'm possible to resist. But we're about half an hour closer to the coast now, so I hope as well to be able to get my feet wet soon, for the first time in quite a while, and take some new seascape photographs. As ever, the possibilities are endless and all I have to do is to look around me.